*This post may contain affiliate links, please see full disclosure for details.
So as a stay at home mom to a very busy 2-year-old, I am always looking for a good, toddler activity that we can do indoors. One that will keep my little guy busy without turning on the TV.
So, I created an activity that also helps his fine motor skills and hand-eye coordination!
Fine motor skills are the coordination of small muscles, usually involving the synchronization of hands and fingers with the eyes.
I got the idea from the picture below. My son LOVED putting little twigs through the holes of the playground!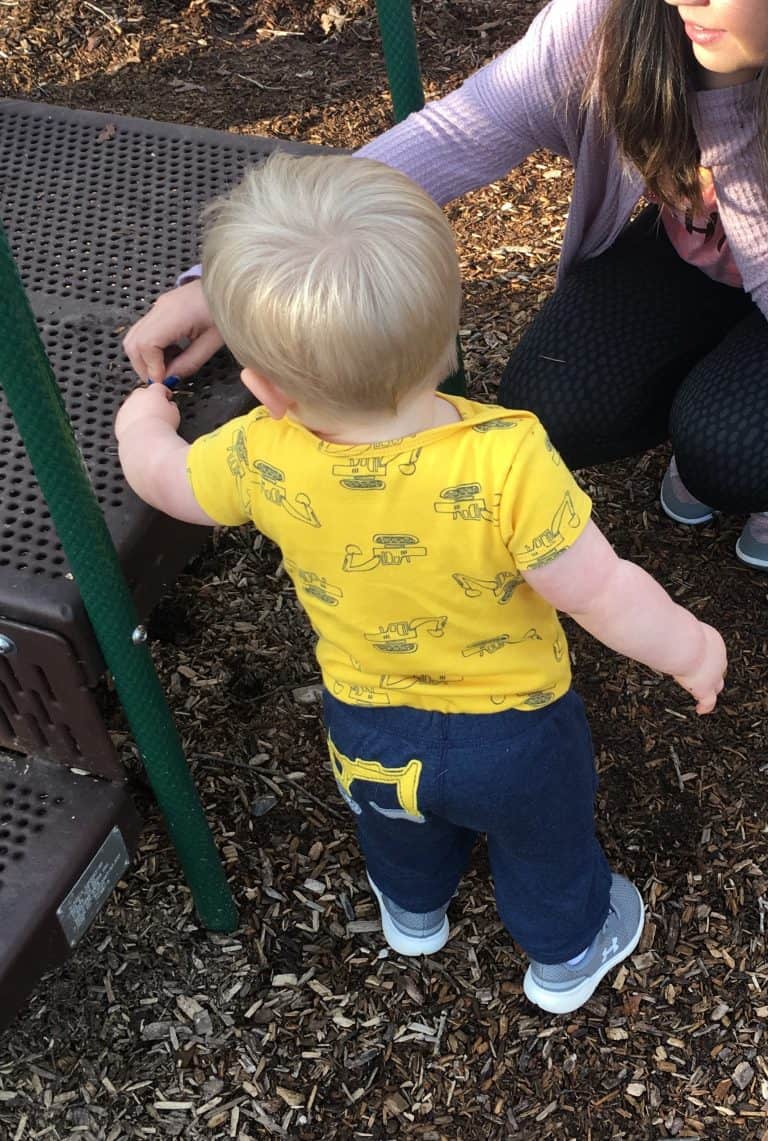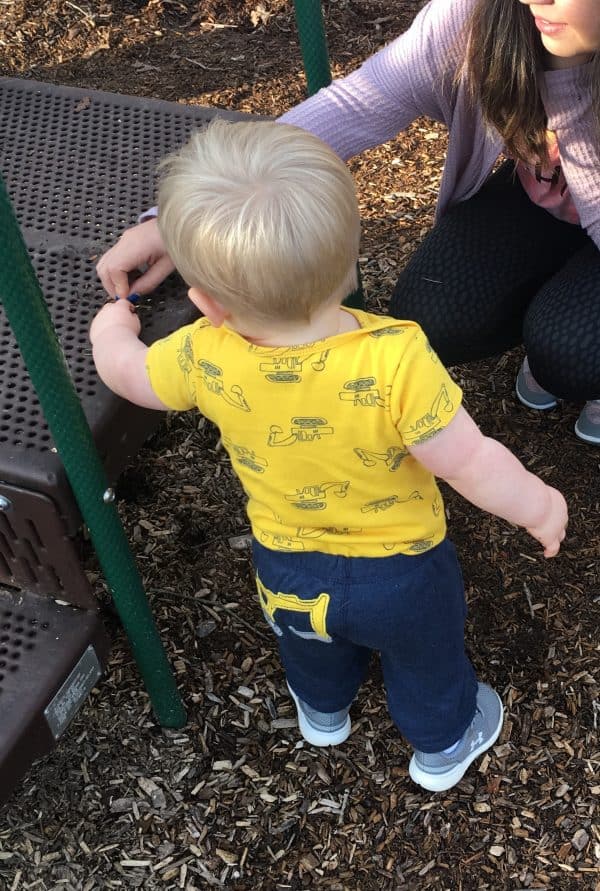 How I recreated this Toddler Activity at Home:
I told my husband about the playground and asked if he could drill holes into the wood for me. He nailed three pieces of wood together to make it where my son could sit with his legs underneath it, like a lapboard.
My husband already had scrap wood so it took him maybe 10 minutes to do.
First I gave my son pipe cleaner to put through the holes. But the board was too thick, so he had a hard time feeding the pipe cleaner through to the other side of the wood.
So I went to my cabinets and got out a box of plastic straws.
Click Here to Buy Plastic Straws
And it worked! HE LOVED IT. I cut up the straws into shorter and longer pieces.
The straws are stored in a little plastic bag so he can reuse them over and over again. It keeps him busy!
As you can see from the pictures below, he's usually doing this activity in his pajamas. I keep the activity in a closet and get it out for him to work on while I'm making breakfast!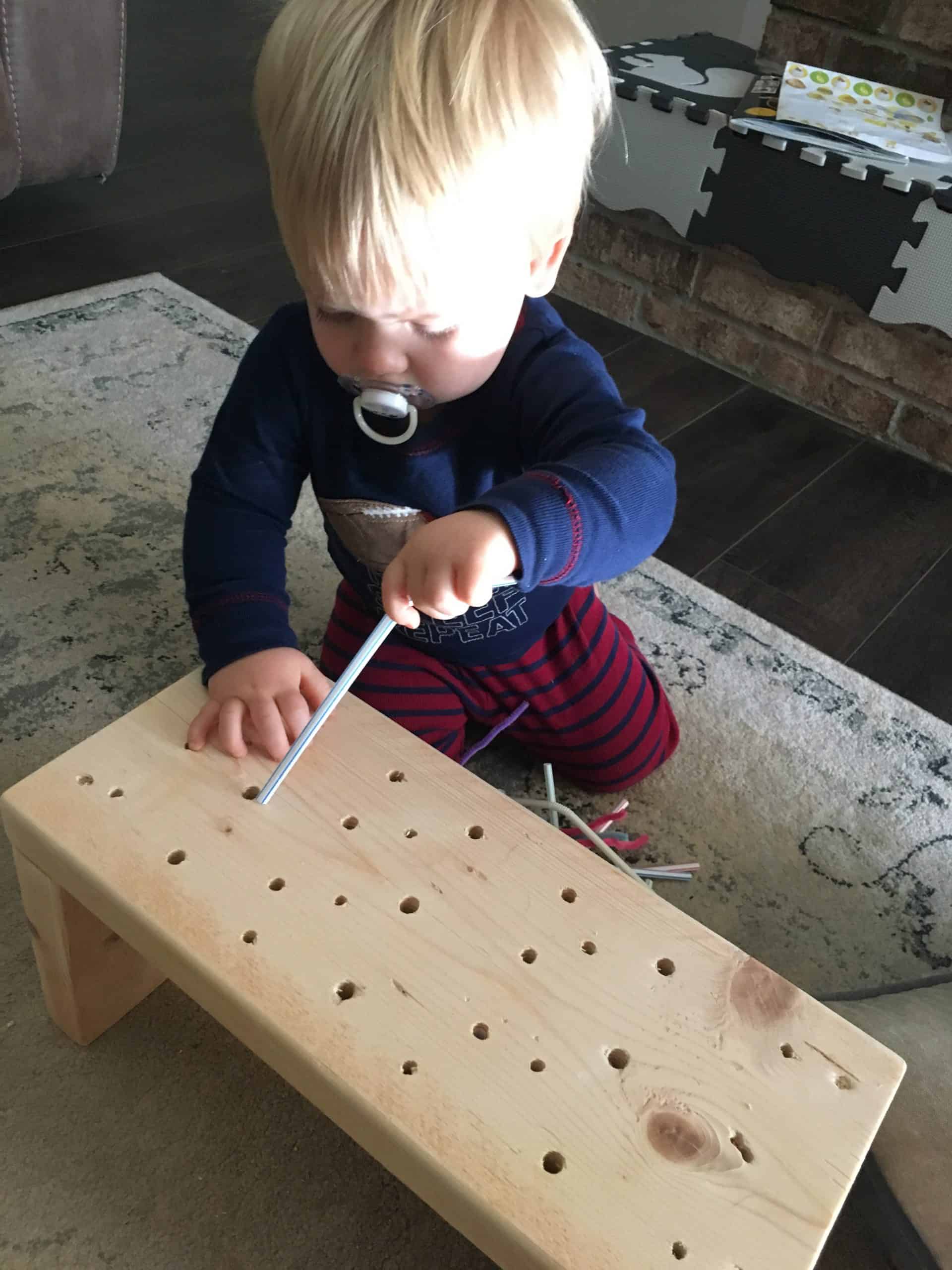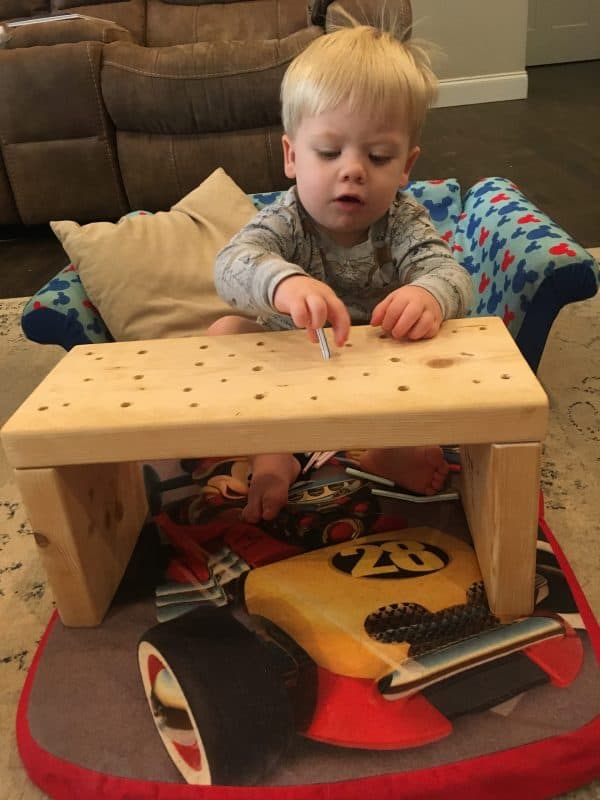 The best part…no electronics! Believe me, we watch some tv, but I'm always looking for other ways to keep the sweet little guy busy!
Materials: Wood, Drill to make Holes in Wood, Nails for Wood, and Plastic Straws
I hope you create this easy, Toddler Activity at home and your little one loves it as well! Let me know if you have any questions about it!
Check out some of my other blog posts!
Follow Me on Pinterest♥