*This post may contain affiliate links, please see full disclosure for details.
When my son was born, I was not ready at all for the adjustment in my sleep schedule, or really the lack of sleep. It was such a hard season of life for me. I needed ways to make caring for a newborn baby easier, so I could get rest!
My son dropped a good amount of weight a few days after he was born. Our pediatrician recommended I breastfeed him every two hours, instead of three, to help get his weight back closer to his original birth weight. This meant waking up during the night to breastfeed even more often than I already was!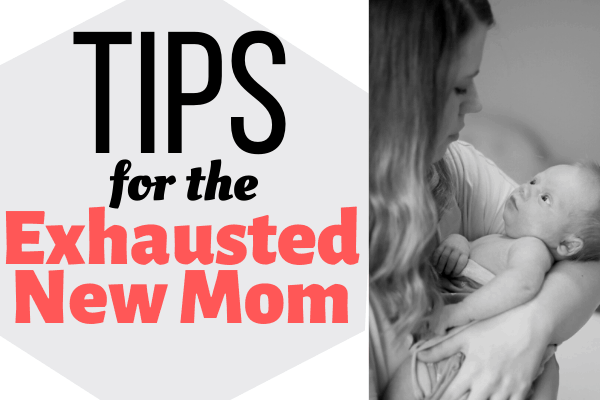 Speaking of breastfeeding, I have another blog post about my experience with breastfeeding, because that was a whole disaster on its own.
Anyway, I was SO exhausted!! Not to mention, my major anxiety! I felt like I had to watch my baby breathe while he slept to make sure he was okay (The Owlet can help with this, see below).
Be Aware of SIDS and Best Baby Sleep Practices Please
I was afraid he was going to randomly stop breathing (SIDS-Sudden Infant Death Syndrome)! Every little noise he made, I was checking him. I was so tired and I needed sleep!!!
*I'm not trying to stress you out further about SIDS. However, I want to explain why it became such a huge fear of mine when I had my own newborn and therefore reflects loudly in my suggestions.
I had a traumatic experience when I was a child. I went to an in-home daycare while my parents were at work. There was a baby at the daycare who stopped breathing during her nap. The EMTs rushed into the house and I saw them trying to revive the precious little baby. Unfortunately, it was too late.
Sadly, there is no warning sign or clear reason for SIDS, however, this link gives 10 ways to help prevent it. Please be informed.
Tips to Help with the Exhaustion of Having a Newborn Baby
Ask for Help From Hubby
Y'all, there's a reason the saying "it takes a village to raise a child" exists. Don't feel like a failure as a new mother if you need help. WE ALL NEED HELP at some point or another.
When I was delusional and crying to my husband about how it was all too much, I felt so inadequate. I had these expectations of "I must do it all" and I put this over-the-top pressure on myself that was just unattainable…for me at least. The exhaustion just really got the best of me!
One example of this was during the night. I was breastfeeding, burping baby, changing the diaper, getting baby back to sleep, repeat. So, my husband and I came up with a plan to help me out!
During some of the night feedings, I would breastfeed and then pass our baby to my husband. My husband would burp him, change his diaper, and get him back to sleep while I rolled over and went back to bed!
I used the book Baby Wise for feeding and sleep scheduling once my son was almost a month old. It's a good one, but there are a ton of different methods out there. This one worked well for us!
On Becoming Baby Wise: Giving Your Infant the Gift of Nighttime
Ask for Help From Friends & Family
Another way I asked for help was from my closest friends and family. There were so many people I loved and trusted that I wanted to come over and meet our baby!
So, I asked them to hold my sweet boy while I took a nap! Probably once a week I asked somebody to come over for two hours and just hold my son while I slept.
Feed your baby right before your friend or family member comes to watch him/her and then go to bed for two to three hours until the next feeding!
In the beginning, I wasn't sleeping well because of that feeling of needing to make sure he was still breathing. It put me at ease and let me sleep peacefully, knowing someone I trusted was watching my child while I slept. OR get the Owlet to help with this. I couldn't afford one at the time and didn't think to put it on my baby registry.
Even if you aren't experiencing that kind of anxiety, you could use the sleep or a shower, or to do a load of laundry. Utilize these people who love you and your baby. Do what you need to while they are over visiting! Just tell them that's the plan before they come over…haha!
Owlet Baby Monitor
Moms, I beg you to please add this to your baby registry. If your child randomly stopped breathing or the swaddle became loose and covered their face, wouldn't you want to know…so you could try to do something about it?!?
The Owlet is a comfortable "sock" that wraps around your baby's foot. It monitors your baby's heart rate, oxygen levels, and sleeping. It connects to a base and also sends notifications to your phone. The base will notify you with lights and sounds if something is wrong. You are still able to slip a onesie over baby's foot with it on, and baby can still sleep comfortably. The smart sock isn't big or bulky.
My best friend's baby, unfortunately, had RSV at 11 weeks old. Her pediatrician was comforted by the fact she had the Owlet, so she could monitor her baby's oxygen levels at home.
The doctor gave her the option of going to the hospital straight from their appointment, or taking the baby home and monitoring his oxygen levels with the Owlet. Her doctor told her she had to head to the hospital if her baby's oxygen level got close to a certain level.
My friend chose to go to the hospital just to be safe. BUT, she wouldn't have had the option of monitoring her baby's oxygen levels from home if it weren't for this product! Once they were released from the hospital, it gave her peace of mind that she was still able to monitor her baby's levels as he was recovering.
Owlet Smart Green Sock Baby Monitor – Track Heart Rate &
Circumcision Care Tips for Newborn Baby Boys
*Not a circumcision debate, this is just a great mom hack if you also have a baby boy you decided to have circumcised. 🙂
Diaper changes through the night are more complicated when dealing with circumcision care! Buy medical grade Vaseline in tubes so you can easily squeeze it out! It is MUCH EASIER than getting a knife or using your finger to spread it. A squeezable tube means no mess! Also get square gauze.
Before going to bed, layout the square gauze and squeeze vaseline on them. Layout the gauze in Tupperware or somewhere next to the changing table.
We called it "cheese and crackers" because that's what it looked like. This way, when you need to change diapers in the middle of the night, everything you need is ready to go!
Covidien Vaseline Pure Ultra White Petroleum Jelly, 3-pack
Covidien Curity Gauze Sponge, Non-Sterile, 4
Gerber Soothe Probiotic Drops
My sweet baby boy dealt with reflux and was a little colicky. This meant every night he started a crying fit. I was desperate for solutions! Our pediatrician gave us a sample of these probiotic drops!
You can give them to your baby from birth! You only need a few drops a day and they can be mixed in a bottle or put directly on your nipple before you breastfeed.
The drops support digestive health. They are supposed to help babies spit up less and are clinically proven to reduce crying time! These seemed to help our son. It didn't magically cure his reflux or take away all of his colic crying fits, but it DID HELP with the amount of crying.
Gerber Soothe Baby Everyday Probiotic Drops for Newborn, Infants, Baby
Congratulations on Welcoming Baby!
Mama, this can be so hard. But, having that sweet newborn baby is the best, hard thing you will ever do.
Congratulations on this little baby that is going to change your entire life♥. And these sleepless nights? They don't last forever.
Those newborn babies turn into toddlers so quickly. Try to rest in knowing that one day you will actually get to sleep an entire night again.
The days are long but the years are short.
Check out some of my other blog posts!
Follow Me on Pinterest ♥